City Nature Challenge 2020: 24-27 April
In light of the COVID-19 pandemic, this year's City Nature Challenge emphasised the collaboration of communities rather than the competition, encouraging safe and responsible participation. In total, 41,165 observers from 244 cities around the world came together to document biodiversity adding over 815,000 observations to the iNaturalist database despite global lockdowns. An incredible feat!
Hong Kong's results were as follows (with ranking out of 244 cities in 40 countries).
Observations
: 17,137 (12th)
Species
: 3,007 (3rd behind Cape Town and Houston/Galveston)
Observers
: 460 (27th)
(Average 37 observations per person)
These results cement Hong Kong's place as one of the most biodiverse cities in the world. Observation highlights include many species of rare birds recorded in Mai Po Nature Reserve. These include black-faced spoonbills, Asian dowitchers and various godwits, curlews and stints.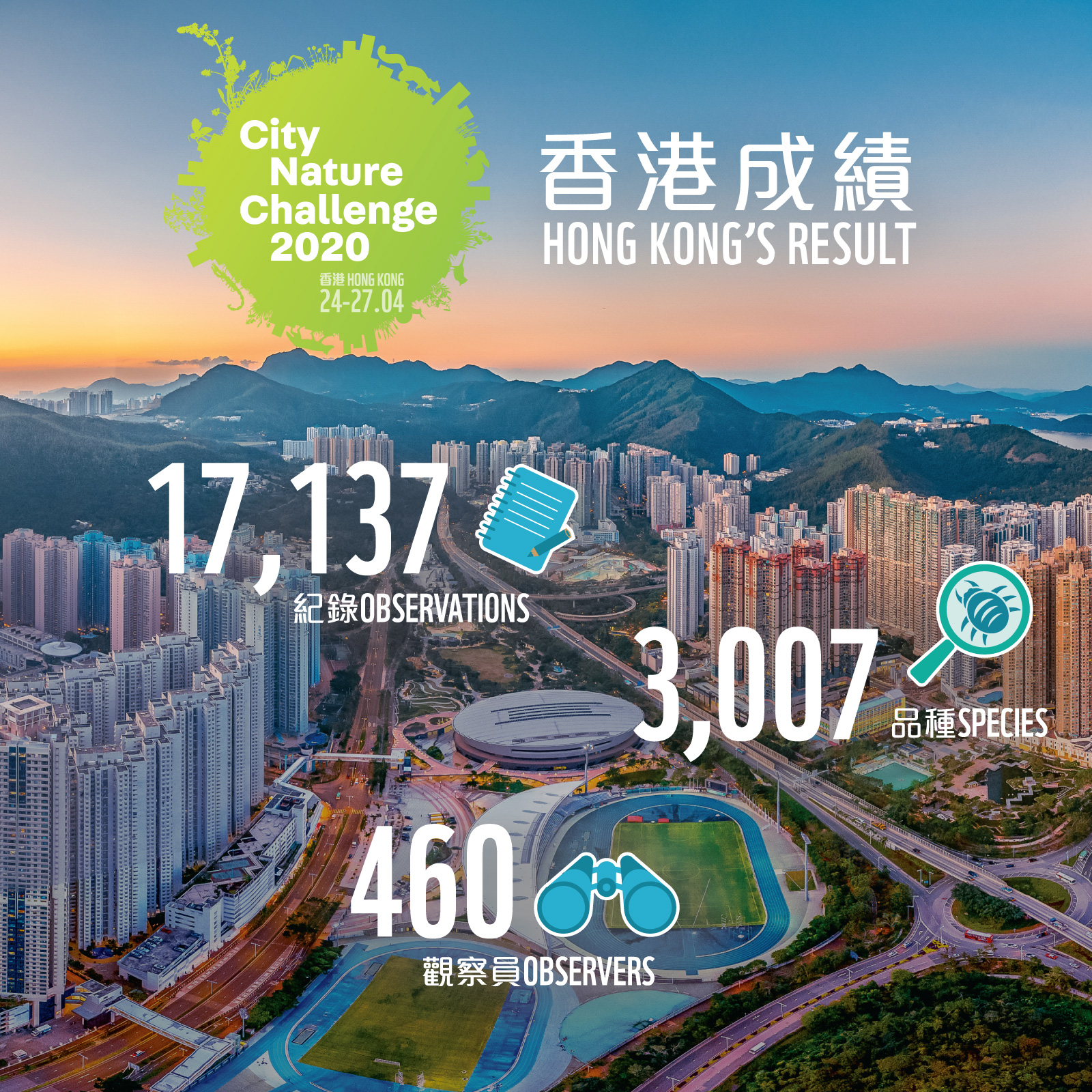 Let's look at Hong Kong's rich biodiversity.